Tim Hartmann • Freelancer from Dortmund
User Interface Designer with Frontend Skills.
I specialize in digital product design, leading front-end
teams and developing visual design systems.

Design is a process
Professional Services
Web Interfaces
I design digital products for real people. Based on the vision and values I develop user-centered design solutions.
User Interface Design

Usability

Prototyping

Responsive Webdesign

UI Kits
Component Libraries
Together with your developers I go into the technical process and make sure that the product is pretty and works well in the browser.
HTML & CSS Framework

Documentation

Atomic Design Principle

Platforms like Storybook etc.
Websites
I have a strong network and can take over the whole process of website development for you. So you can focus on your core business.
Visual Design

Frontend Development

CMS Development
"I learned in a digital agency, worked in a start-up and grew up in a large publishing house. Now I help others with my knowledge and experiences as a freelancer."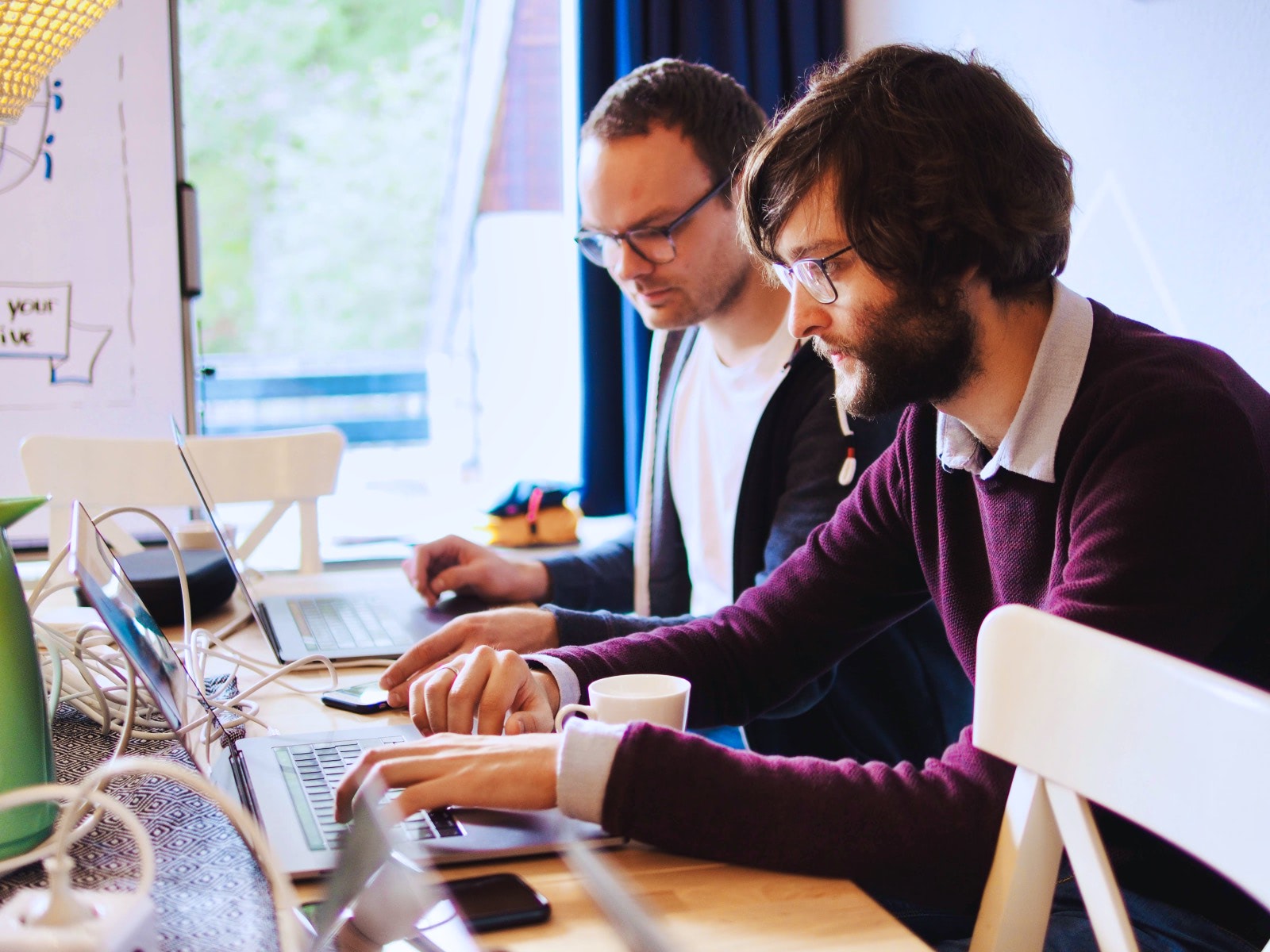 I create beautiful interfaces and take care about implementation.
I help you to digital success and develop digital platforms with the focus on the user. Together we find out what they want, define problems and make demands. As interaction designer I accompany you through all project phases and make sure that the design works from start to finish.
Surely you often know the problem that you get pretty screens that never look the way you thought after the technical development. In me you will find someone who combines both worlds - visual design and development. In the conception phase I bring in impulses, create a functional design in Figma and then implement it in React or another library - I have been doing this for over nine years.
That's why I'm also the ideal addition to a team of application developers. After the design, I make sure that the body and the engine fit together perfectly.
Teamwork
I'm part of your team
I can integrate myself very well into existing teams and am a good listener to work in a solution-oriented way. I make sure that a functional and good design is created throughout all project phases. Due to my previous experience I know how to work within a remote team.